Horizontal Flow Wrap Packaging Machine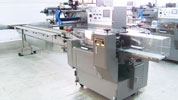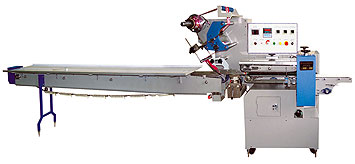 Mechanical drive machine models to full servo driven models.
Wide range of machine models to suit your products.
Manual and auto-feeding systems are available.
Reliable and durable high-quality built machines for 24 hour operations.
Speeds from 30 per minute up to more than 300 packs per minute depending on product, feeding and film quality.
Bag sizes can be customized according to your requirement.
Contact us for your custom requirements.