Biscuit Sandwiching / Creaming Machine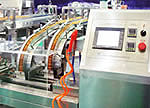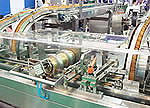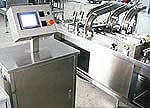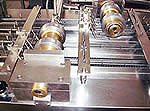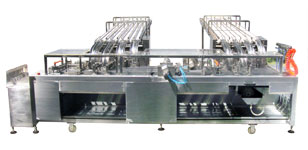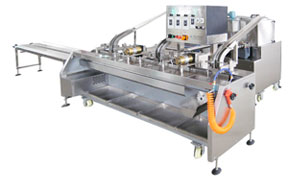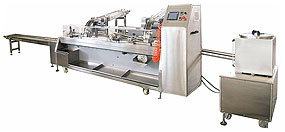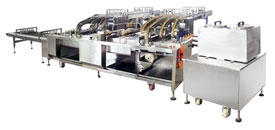 Biscuit Sandwiching / Creaming Machine are used for Sandwiching / Creaming Biscuits.We have models from Single Lane, Double Lane, and High Speed 4 Lane machines.
These machines are capable of using cream,jam, or combination of both. For single color or double color sandwiching. For single sandwich, double sandwich, etc. various machine configurations can be customized according to your requirements. With speeds from 200 to 2000 sandwiches per minute. We can also customized automatic in-feed system from the creaming machine directly to the packaging machine. These machines use high quality materials, import components and advanced control systems for a reliable and durable machine. Please contact us for your requirements.